On April 11, 2023, we hosted a virtual community program, Domestic Violence: Impact, Resources, Advocacy. Here are resources and advocacy steps you can take to help create a safer community for all.
Thank you to Megan Sobotka from Family Shelter Services and Gianna Trombino, Naperville Police Department, for sharing their expertise, and to AAUW member Nikki Batsch for organizing and moderating this program.
Resources
Take Action
Speakers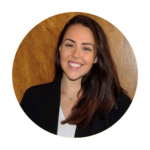 Gianna Trombino serves as a Victim Advocate for the Naperville Police Department. Gianna received her Master of Social Work Degree from Aurora University and earned her Licensed Clinical Social Worker distinction in 2018.  She has been working with survivors of interpersonal violence and their significant others since 2013 with extensive training in sexual assault and domestic violence advocacy, legal advocacy, linkage to local, state and federal resources and protective orders. She is a certified domestic violence professional and has completed a certificate in Forensic Social Work which is the intersectionality between the law and legal system and social services. She currently serves as a social worker for the Naperville Police Department.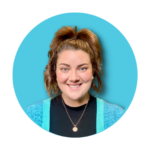 Megan Sobotka is a Certified Domestic Violence Professional working as a Community Advocate with Family Shelter Service, a domestic violence service near Wheaton, Illinois, since 2016. As a community advocate, Megan provides domestic violence training and education to the community and other professionals, as well as works directly with survivors of abuse to gain access to support and resources on their journey. Megan also chairs the Family Violence Coordinating Council Community Intervention and Education committee for the 18th Judicial Circuit Court in DuPage County.