AAUW Naperville Area Program Locations: See specifics below.
 Discussion groups:
Win

e & Whine (W & W):
Members meet on occasional evenings to unwind and chat about whatever is on our minds. What we say at W & W stays at W & W!
The next gathering will be a Friday evening in September. If you are interested in attending, send an RSVP to Marge Marek. margaret.marek@gmail.com
On Thursday evenings, the Evening Book Browsers will meet at 7 pm to discuss the following books:
September 17, 2020 The Printed Letter Bookshop by Katherine Reay
October 15, 2020 The Dutch House by Ann Patchett
November 19, 2020 The Gown by Jennifer Robson
December 17, 2020 Love over Scotland by Alexander McCall Smith
January 21, 2021 We Are All Welcome Here by Elizabeth Berg
February 18, 2021 American Dirt by Jeanine Cummins
March 18, 2021 The Soul of America: The Battle for Our Better Angels  by John Meacham
April 15, 2021 1984 by George Orwell
May 20, 2021 The Alice Network by Kate Quinn
Contact Todra Oken, email todraoken@att.net to join the group or for more information.
The  Afternoon Book Browsers will meet on Thursdays at 12:30 pm to discuss the 2020-2021 books listed below:
September 24, 2020  Pelosi by Molly Ball
October 29 The Woman Who Smashed Codes: A True Story of Love, Spies, and the Unlikely Heroine who Outwitted America's Enemies by Jason Fagone
December 3, 2020 Chronicles of a Radical Hag by Lorna Landvik
January 28, 2021 The Overstory by Richard Powers
February 25, 2021 Sweet Dates in Basra by Jessica JiJi
March 25, 2021 The Woman in the Window: A Novel by AJ Finn
April 29, 2021 Ines of My Soul by Isabel Allende
May 27, 2021 Little Women by Louise May Alcott
Please contact Linda Carroll-Evans email 2lindace4@gmail.com to join the discussion group.  New members are welcome.
Movie Fans Group: Join the group for viewing a film together.  Optional coffee and discussion following the film or eat together before an evening film.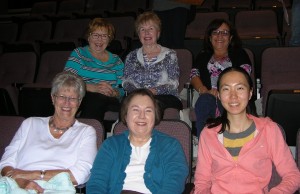 Interested in seeing and discussing  awesome movies? Join us for the next outing in  2020. Contact Todra Oken for specific movie group events, todraoken@att.net
Outstanding movies are shown on the second and fourth Monday of each month at 7:30 p.m. by the Afterhours Film Society at the Tivoli Theatre at 5021 Highland Avenue in Downers Grove.  Cost is $10 – nonmembers and $6 for members.  Information is available at www.afterhoursfilmsociety.com
Travel Talk:   Learn from expert world travelers.
We always encourage newcomers, and since there usually are some, we all wear name tags to make socializing more comfortable. After the first half-hour enjoying light refreshments, we settle in for the night's presentation.
If travel is your passion, please rsvp to Lee Eastman or Donna Yule.
The 2020 Great Decisions international policies discussions, jointly sponsored by the AAUW Naperville Area Branch and the Naperville Public Libraries, meets at the Naper Boulevard Library at 7:15 p.m. on consecutive Thursdays from January 24 to March 21.  For the evening discussions, contact Becky Glimco at beckyglimco@aol.com or 630-922-9448. A group also will meet in members' homes on Tuesday mornings at 9:15 am.
AAUW has sponsored a Great Decisions discussion group for more than 30 years. The groups are open to all – male/female, AAUW members and non-member alike. Discussions are always lively, interesting and enlightening. The 2020 discussion topics included:
Decoding U.S.–China Trade
Cyber Conflicts and Geopolitics
The United States and Mexico:  Partnership Tested
State of the State Department and Diplomacy

The briefing book can be purchased online from the Foreign Policy Association at http://www.fpa.org  You may call: 1-800-477-5836, Mon-Fri, 9-4 to order.
Te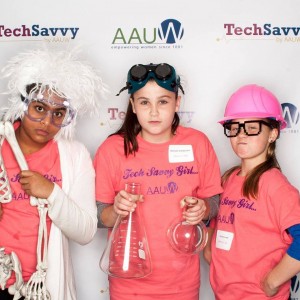 ch Savvy Program will introduce middle school girls
to STEM careers.  The emphasis is on exploring fun activities
in STEM careers and providing information for parents or counselors related to considering a STEM career for their daughters.
AAUW Bridge groups raise a significant amount each year toward our scholarship for a mature woman in financial need returning to finish her college degree.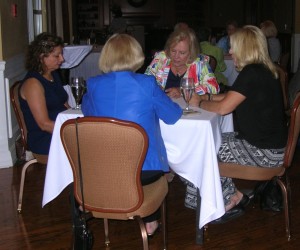 Are you a bridge player?  We are looking for individual women, pairs of women or couples to complete the Marathon Bridge games and social groups sponsored by AAUW.   We have a number of marathon groups whose pairs play another pair September through May.   There is also a social bridge group that plays once a month in the afternoon as well as some duplicate groups.  A banquet will be held this year in June for all the groups where prizes will be awarded and an evening of additional bridge play will happen.  Our bridge groups are a fundraiser for our scholarship, a wonderful way to meet people, and a good way to practice and improve your bridge skills.  Please e-mail us if you are interested in learning more about participating in one of our groups.  Players need not be members of AAUW to participate.  For more information, email: aauwnaper@gmail.com
Annual Used Book Sale — Raising funds for our local scholarship, national fellowships and research or community grants for women administered through AAUW Funds.  Over 30,000 volumes are offered for sale each June.
Past Program Highlights:
Women Who Shaped Naperville's History
Rena Calabrese, CEO & President of Naper Settlement, shared stories and artifacts demonstrating the important role of women in Naperville history.

April : Gender and climate change
Dr. Erin Bergren, Visiting Professor at North Central College, presented Gender & Climate Change program. Climate change is a social phenomenon, which affects people differently depending on their social status. Due to social structures and biases, women are often affected disproportionately by environmental stressors and climate change is no exception.
Feb. Medicare for All? program by Dr. John Perryman presented a plan developed by the Physicians for a National Health Program (PNHP)—a universal, comprehensive, single-payer national health plan. Summary document of the program MEDICARE FOR ALL?