News! Two Educational Scholarships Will be Awarded in 2020.
The traditional branch scholarship is named after Angeline Gale,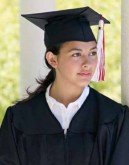 an educator and founder of our branch.  Each year since 1971, the Naperville Branch of AAUW has offered the Angeline Gale Scholarship to a woman working toward completion of her degree. The scholarships intent is to encourage women to scholarly pursuits even when their education may have been interrupted for various reasons.
Angeline Gale Scholarship Recipient — Vonashey Owens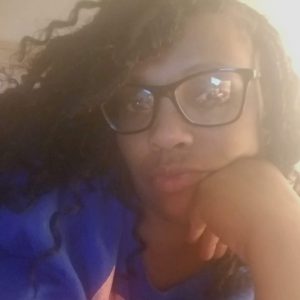 The recipient of the 2020 Angeline Gale Scholarship is Vonashey Owens, a married mother of four children, who is also caring for two nephews whose mother passed away after suffering from an aggressive form of breast cancer. Of these six children, one is 12 years old, and two are teenagers. Ms. Owens is a nursing student at Rasmussen College, and is on track to graduate in December, 2020. She has been described by one of her professors as a team player who exhibits strong leadership skills and is very detail oriented.
Her Senior Academic Advisor refers to her as a great student and a great mentor to her fellow classmates. In addition to her academic studies, Ms. Owens works part-time at Bright Star Care, a home healthcare service company, through which she monitors patients and assists with medications and wound care. She also volunteers with Habitat for Humanity as Treasurer for the Pioneer Prairie Homeowner's Association, and is involved with an organization in school district 33 known as Bringing People All Together (BPAT), which promotes cultural identity among African American students. Following graduation, Ms. Owens would like to work as a community nurse focusing on the control of communicable diseases.
This year, thanks to the generosity of one of our members, Michael Hollman, we were able to offer a second scholarship with the same purpose and requirements, the Sydell Hollman Scholarship, in honor of his late mother, who passed away when she was almost 101 years old. Like many of our prior scholarship recipients, Sydell Hollman faced many challenges in her life. She grew up during the Great Depression and had little financial resources. Consequently, a college education was cost prohibitive. In spite of this, she lived a full life. She was a talented artist, and she loved to play bridge. She was supportive of women's causes, and she was very active in the League of Women Voters. Although she was unable to attend college, she valued education and taught her son to read by the time he was four years old. By the age of ten, he was reading treatises concerning World War II. Michael credits his mother for making him the man he is today.
Sydell Hollman Scholarship Recipient – Maria Murga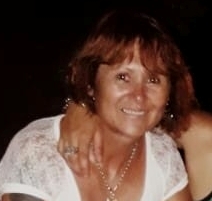 The recipient of the Sydell Hollman Scholarship is Maria Murga, a single mother of four young children, who is currently living in transitional housing through the Bridge Communities organization. Ms. Murga is enrolled in an accelerated Business Management program at Benedictine University, and is on track to graduate in the spring of 2021. One of her professors described her as an inspirational leader who stands out because she is attentive, inquisitive, honest and humble.
Another professor advised that Ms. Murga embodies the phrase "if you give them wings, they will fly." The professor was particularly impressed with Ms. Murga's work on an independent study project in which she researched the lives of women who overcame obstacles, and used their success to help others achieve and give back to their communities. Ms. Murga's educational journey has been especially difficult because she is a Deferred Action for Childhood Arrivals (DACA) recipient, and is unable to access federal grants or loans. As if parenting and work in the classroom were not enough to keep her busy, Ms. Murga also works full time as a sales associate for DRF Trusted Property Solutions, a company which provides plumbing services and hot water systems. After obtaining her Bachelor's Degree, Ms. Murga would like to work in the business world, preferably in an industry where she can grow and continue to learn.
The scholarship recipients must be at least 26 years old, seeking an undergraduate or associate degree, with a cumulative GPA of at least 3.0, and who is on track to graduate by December, 2020, or has achieved junior status (at the time of application) in a bachelor's degree program. Applicants should reside or attend school in DuPage, Will, Kendall or Kane Counties in Illinois. The 2020 scholarships (2) of $5,000 can be awarded to part-time or full-time students, those in traditional or accelerated programs.  The candidates may be receiving financial aid. The scholarship committee will interview several women whose applications and personal statements are exemplary. Scholarship finalists who are selected to be interviewed will be asked to provide an official transcript.
2020 selections will be made by April 10, 2020. The funds will be dispersed shortly thereafter.
Please contact Kathy Letkewicz at aauwnapervillescholarship@gmail.com with any questions about the scholarships.