The scholarship is named after Angeline Gale, an educator and founder of our branch.  Each year since 1971, the Naperville Branch of AAUW has offered the ANGELINE GALE MEMORIAL SCHOLARSHIP to a woman working toward completion of her degree. The scholarship's intent is to encourage women to scholarly pursuits even when their education may have been interrupted for various reasons.  Eryn Krueger, who attends Benedictine University, the recipient of the 2016 award, received $4,000.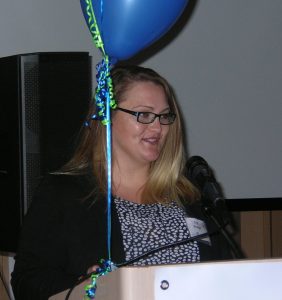 The 2018 scholarship recipient must be at least 26 years old, seeking an undergraduate or associate degree, with a cumulative GPA of at least 3.0, and who is within 1 year of receiving an associate degree, or has acheived junior status in a bachelor's degree program. Applicants should reside or attend school in DuPage, Will, Kendall or Kane Counties in Illinois. The 2018 scholarship of $5,000 can be awarded to part-time or full-time students, those in traditional or accelerated programs.  The candidate may be receiving financial aid. The scholarship committee will interview several women whose applications and personal statements are exemplary. Scholarship finalists who are selected to be interviewed will be asked to provide an official transcript.
DEADLINE: The 2018 application deadline is March 16, 2018.  Selection will be made by April 30, 2018. The funds will be dispersed shortly thereafter.
Application materials are available below.  Please contact Kathy Letkewicz at aauwnapervillescholarship@gmail.com with any questions about the scholarship
2018 APPLICATION Angeline Gale scholarship
2018-Angeline-gale-scholarship-check-list 
2018-Angeline-Gale-Scholarship-criteria(
2018-Angeline-Gale-Scholarship-flyer