The Naperville Branch of AAUW was chartered on April 20, 1956, with 28 members.  During the branch's first five years, the membership grew to 72.  By the early 1970's, our branch was ranked among the top fifteen branches nationwide for new member recruitment.  By the mid 1970's membership numbered almost 300, the highest in our history.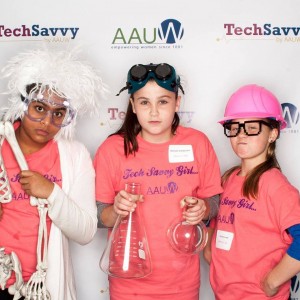 Branch activities supporting the AAUW mission of lifelong education included a wide variety of study groups over the years.  1957 – International Relations, and 1960 – Book Browsers were established and continue to exist.  The branch has supported many local educational activities for children, as well. 1972 – Science in a Shoebox, simple experiments for young children and their parents.
1973 – Cultural Enrichment Boxes donated to local school districts,  to supplement social studies classroom curriculum.
1994 – Math & science career educational materials donated to area schools to encourage middle school girls to consider science and math careers.  The Naperville Branch has provided  volunteer support for the DuPage Children's Museum which is giving young children new experiences in science and technology. The branch co-sponsored a Tech Savvy all day program for middle school girls.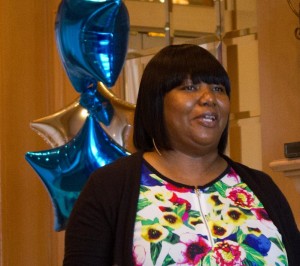 Another part of the AAUW mission, positive societal change, has also been supported by the branch over the years.  In 1957 the Naperville Branch began raising funds to provide tuition for women graduate students through AAUW's Educational Foundation.  We continue to support women in higher education, and since 1971, have provided an annual scholarship for a local adult female completing her Bachelor's Degree.  In the late 1960's the Naperville Branch partnered with the League of Women Voters to host a non-partisan candidate information program. That tradition continued into the '90's as a local cable TV Voters' Forum.  In 1973 the branch was instrumental in the community establishing the Naperville Reclamation Center. That recycling program has now evolved into local government-run recycling services. The first of three competitive grants from the Association Educational Foundation was awarded to our branch in 1979 for development and distribution of materials promoting nutritious eating for pre-schoolers.
Supporting a very important AAUW mission, gender equity for all women and girls, were two more Association grants and additional activities. Our second branch grant, in 1986, funded increasing community awareness of domestic violence and added to existing efforts to bring services and eventually a shelter to Naperville for the victims of domestic violence.  The third grant, in 1994, won national recognition from the Association. The Marie Curie Project resulted in a measured change in Naperville sixth graders' attitudes and awareness of women's contributions to and involvement in science and technology.  Another gender equity project, in 1993, was a Play Equity Workshop for educators and parents of pre-school children.  In 2001 the branch conducted a workshop for Junior High girls called "Tech Savvy:  It's Not Just Email."  The workshop was designed to interest girls in pursuing higher education and careers in computer technology.
The Naperville Branch has consistently supported the AAUW Funds national foundation.  This foundation provides women's post-graduate education and funds research and education fostering equity for women and girls and societal change.  We established our first Naperville Branch Endowment for the foundation in 1981.  Primary support for our endowments comes from the annual Used Book Sale, begun in 1968.  Additional sources of funding come from the still-existing Round Robin Bridge, started in 1958, and the almost-annual Ice Cream Social during a Naperville Municipal Band Concert.
We continue to use education and research materials from the Association for our ongoing activities.  These materials include public policy statements and, since the early 1990's, national research publications on such topics as how schools shortchange girls and women's transitions between school and work.
Over the years the Naperville Branch has received numerous awards from the Association and Illinois AAUW entities.  Many branch members have served at the state level, beginning in 1958 and continuing to the present.  We have actively supported the diversity initiatives of the Association, recently having a branch member serve on the Association's Diversity Task Force.
Our history demonstrates our branch's past and continuing support of the AAUW mission of equity for all women and girls, lifelong education and positive societal change.