Protect Illinois Communities Act (PICA)
Are you familiar with the Protect Illinois Communities Act (PICA)? PICA bans the manufacture and sale of assault weapons in Illinois and requires current owners of existing semi-automatic rifles to register their weapons by January 1, 2024. 
PICA serves as a vital shield to safeguard our most vulnerable: our children, families, and communities, from the specter of gun violence. PICA protects lives — without violating our 2nd Amendment rights – as was affirmed when the Illinois Supreme Court upheld this law.
The gun lobby is trying to weaken the rules for implementation concerning persons who own assault or semi-automatic weapons. The Illinois State Police (ISP) have held three public hearings to collect comments on the implementation and enforcement of this law.
The preliminary rules are in place, but you still can add your comments or concerns. For more information on PICA, including a list of banned weapons and FAQs, go to https://www.isp.illinois.gov/Home/AssaultWeapons. 
Karina's Bill
October was Domestic Violence Awareness Month which focused attention on domestic or intimate partner violence. This violence is a pervasive social and public health crisis that predominantly impacts women and children. When a gun is available to the domestic abuser, a woman is five times more likely to be killed.
One recent example in Illinois is Karina Gonzalez, who was killed two weeks after being granted an order of protection. She and her 15-year-old daughter, Daniella, were shot and killed in their home by Karina's abusive husband. Karina's Bill, SB 2633, requires firearm removal within 48 hours when domestic violence survivors are granted an emergency order of protection. This bill was passed by the Illinois House and proposed in the veto session this November, but was not brought up for a vote. Watch for this bill in the next Illinois legislative session in January and advocate for its passage.
Bipartisan Safer Communities Act
On the federal level, the passage of the Bipartisan Safer Communities Act (P.L. 117-159) is the most significant piece of gun safety legislation passed by Congress in nearly 30 years. This law gives states additional funding to ensure deadly weapons are kept out of the hands of those a court has determined to be a danger to themselves or others. This law also takes important steps to prevent domestic violence abusers from purchasing guns, and it cracks down on illicit straw purchases and gun trafficking. Further, it makes significant investments in community violence intervention initiatives and school- and community-based mental health services to help reduce the threat of violence across our country.
United States v. Rahimi
A U.S. Supreme Court case is pending regarding domestic abuse victim protection rights. The majority of Americans, 82% according to a 2023 poll, agree that domestic abusers shouldn't have guns, but a lower court ruled that they have a constitutional right to arm themselves. #SCOTUS began consideration of United States v. Rahimi on November 7th with oral arguments.
The case centers on an incident involving Zackey Rahimi, a Texas man who physically assaulted his girlfriend in a parking lot in 2019 and later told her that he would shoot her if she reported the incident. She petitioned a Texas state court to grant a domestic violence restraining order; the order was granted and included a provision barring Rahimi from possessing a firearm while it was in effect.
Rahimi later threatened a different woman with a gun and was charged with assault with a deadly weapon. In a two-month period following that incident, he shot off guns in public on five separate occasions, including shooting an AR-15 assault rifle into the home of someone who had once bought drugs from him and shooting into the air at a fast food restaurant when a friend's credit card was declined. When police searched Rahimi's house, they found multiple firearms and rounds of ammunition, and Rahimi was charged with violating the ban on possessing firearms.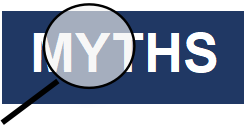 Myth: Guns Make You Safer
Fact: Access to unsecured firearms contributes to gun violence among children and teens. Each year, nearly 350 children under the age of 18 unintentionally shoot themselves or someone else. That's roughly one unintentional shooting per day, and 70% of these incidents take place inside a home. More than 700 children die by gun suicide each year, most often using guns belonging to a family member. Unsecured firearms also fuel gun theft and violence outside the home.
Fact: We are all safer when guns are stored unloaded, locked, and separate from ammunition. One study found that households that locked both firearms and ammunition were associated with a 78% lower risk of self-inflicted firearm injuries and an 85% lower risk of unintentional firearm injuries among children, compared to those that locked neither. 
Fact: Despite the risks to safety, the majority of gun owners do not practice secure gun storage.  Every day, 120 Americans are killed with guns and more than 200 are shot and wounded. 
There are a lot of widespread myths and conflicting information about guns, gun violence, and gun safety in America. To set the record straight, you can help dispel some of the most prominent myths about gun violence.
What You Can Do: 
Be informed about current gun safety legislation, and voice your support.
Educate the people in your life about these important issues by sharing information to counter gun myths with your friends and family.
Use the Moms Demand Action Be Smart for Kids guidelines for secure storage of guns to save children's lives. SMART

is a reminder of safety tips for parents. For example, "

A" reminds us to ask

about the presence of unsecured firearms in other homes. To keep children safe, we now need to ask about more than allergies and alcohol when our children visit other homes.