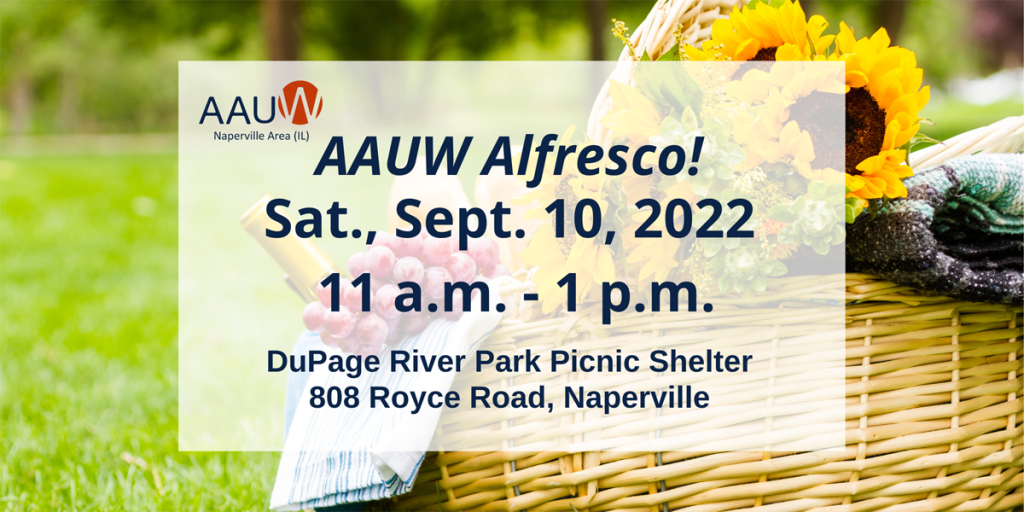 Kick off AAUW Naperville Area's new program year! Join us on Saturday, Sept. 10, 2022, at 11 a.m. for a picnic at the DuPage River Park shelter, 808 Royce Road, Naperville.
Members and prospective members are welcome! Bring a friend. This is a great opportunity to find out about AAUW and meet AAUW Naperville Area leaders and members. Learn about all the exciting advocacy activities, programs and discussion groups planned for this year.
Order and pre-pay for lunch ($15) or indicate if you will bring your own. Beverages, dessert and serveware will be provided.
Please rsvp by 5 p.m. on Tuesday, Sept. 6